Have a go at this easy (naturally gluten free, dairy free & vegan) chickpea, cauliflower and lentil vegetable dhal. Simple, nutritious and very flavourful… this dhal is a sure win for any dinner table.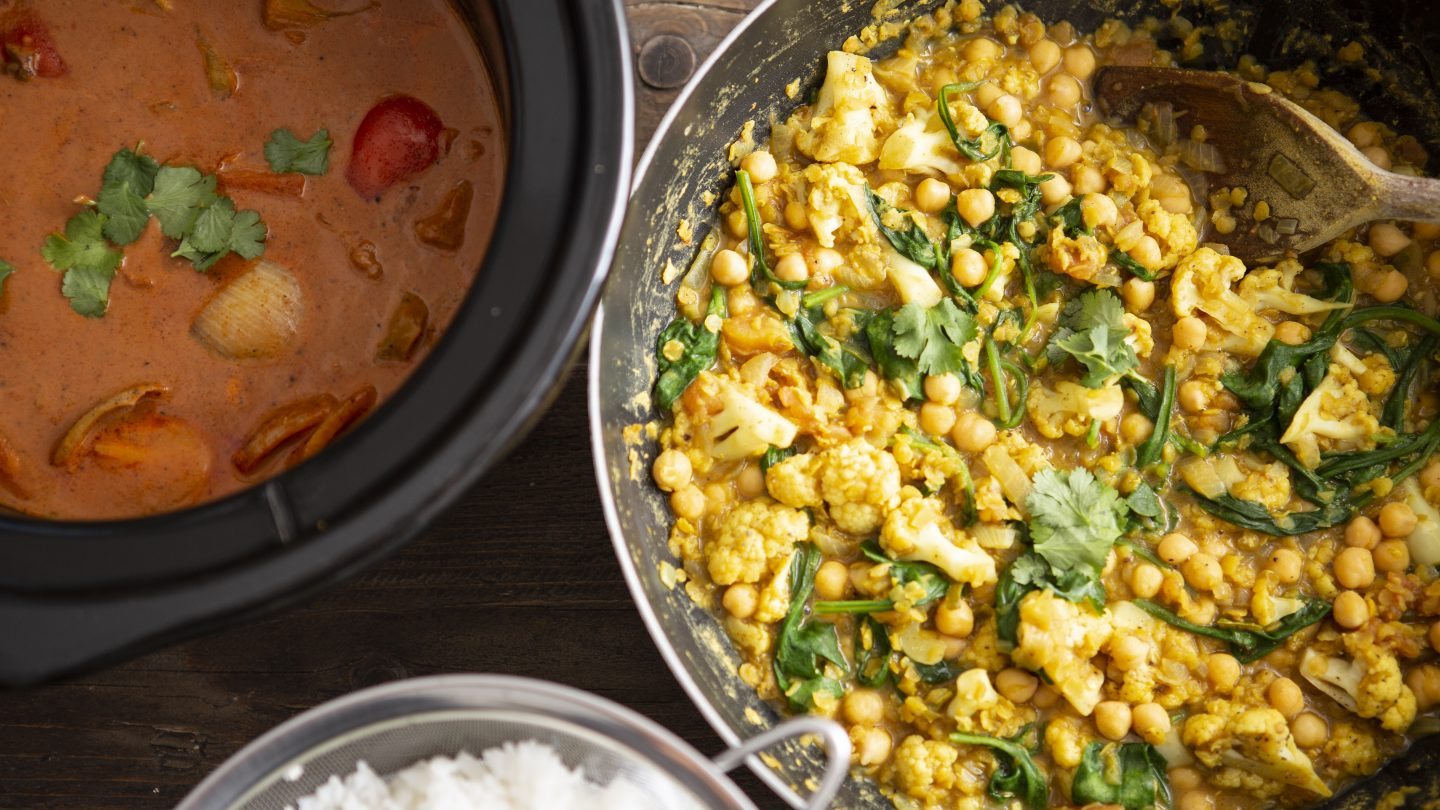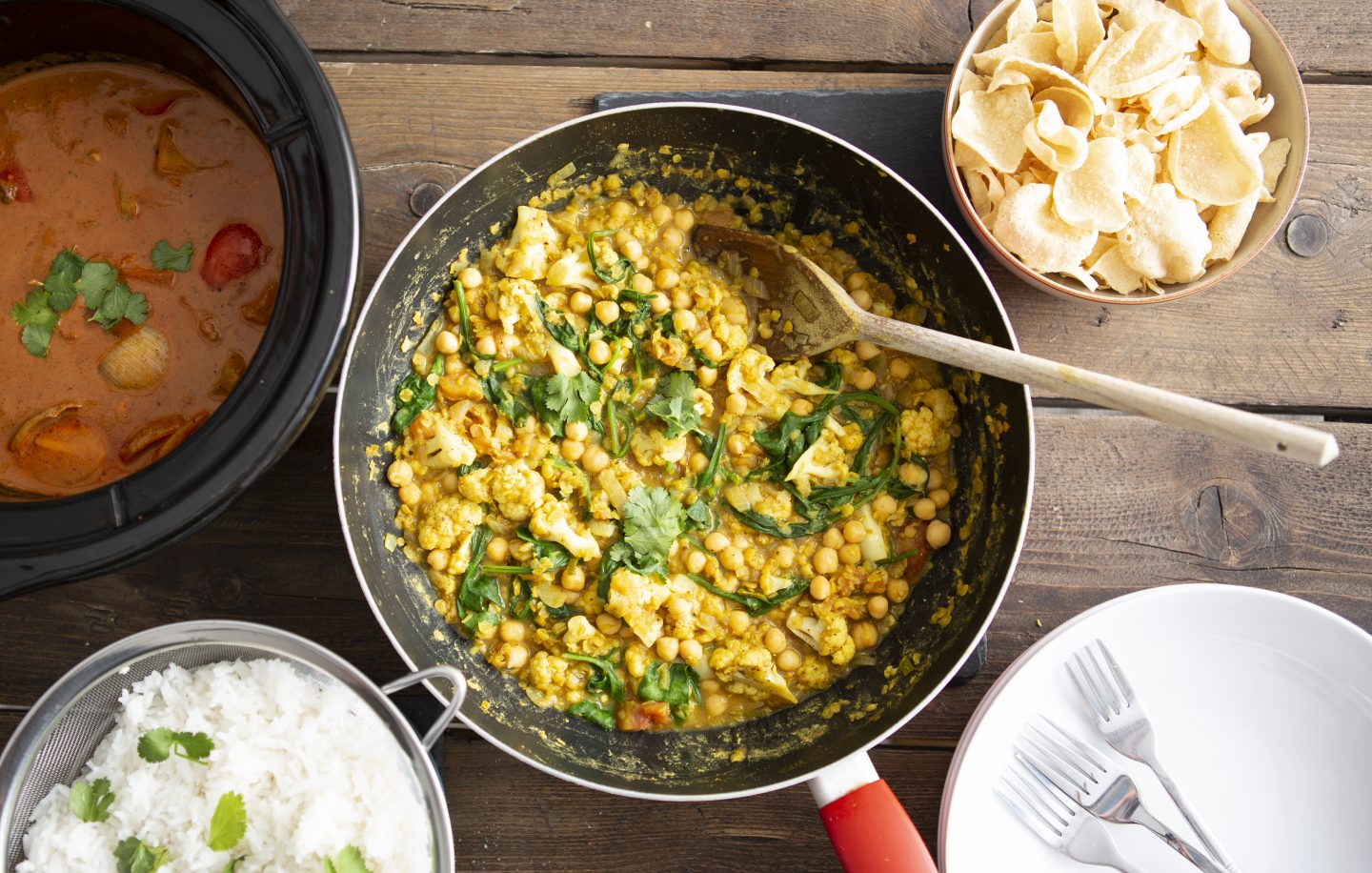 INGREDIENTS
150g red lentils (washed and drained)
1 tin chickpeas (drained)
1/2 a cauliflower (cut into florets)
100g spinach leaves
600ml water
1 white onion
3 medium tomatoes (chopped)
3 garlic cloves (crushed)
1 teaspoon ginger paste or fresh grated ginger
1 teaspoon ground coriander
1 teaspoon garam masala
1 teaspoon turmeric
1 green or red chilli
Handful of fresh coriander leaves to serve
Salt & pepper to taste
Groundnut or olive oil
METHOD
In a large pan over a medium heat, add a splash of oil, the crushed garlic, ginger and diced onion and allow to soften slightly before adding the spices (ground coriander, garam masala and turmeric) and fry until very fragrant.
Add the tomatoes, chillis, lentils and the water (along with a generous amount of seasoning), and turn down the heat and allow to bubble for at least half an hour (stirring frequently).
Half way through cooking, add the cauliflower florets and allow them to cook for at least 15 to 20 minutes until just softening. In the last few minutes add the chickpeas and the spinach (and allow to wilt) and combine well.
Serve & enjoy!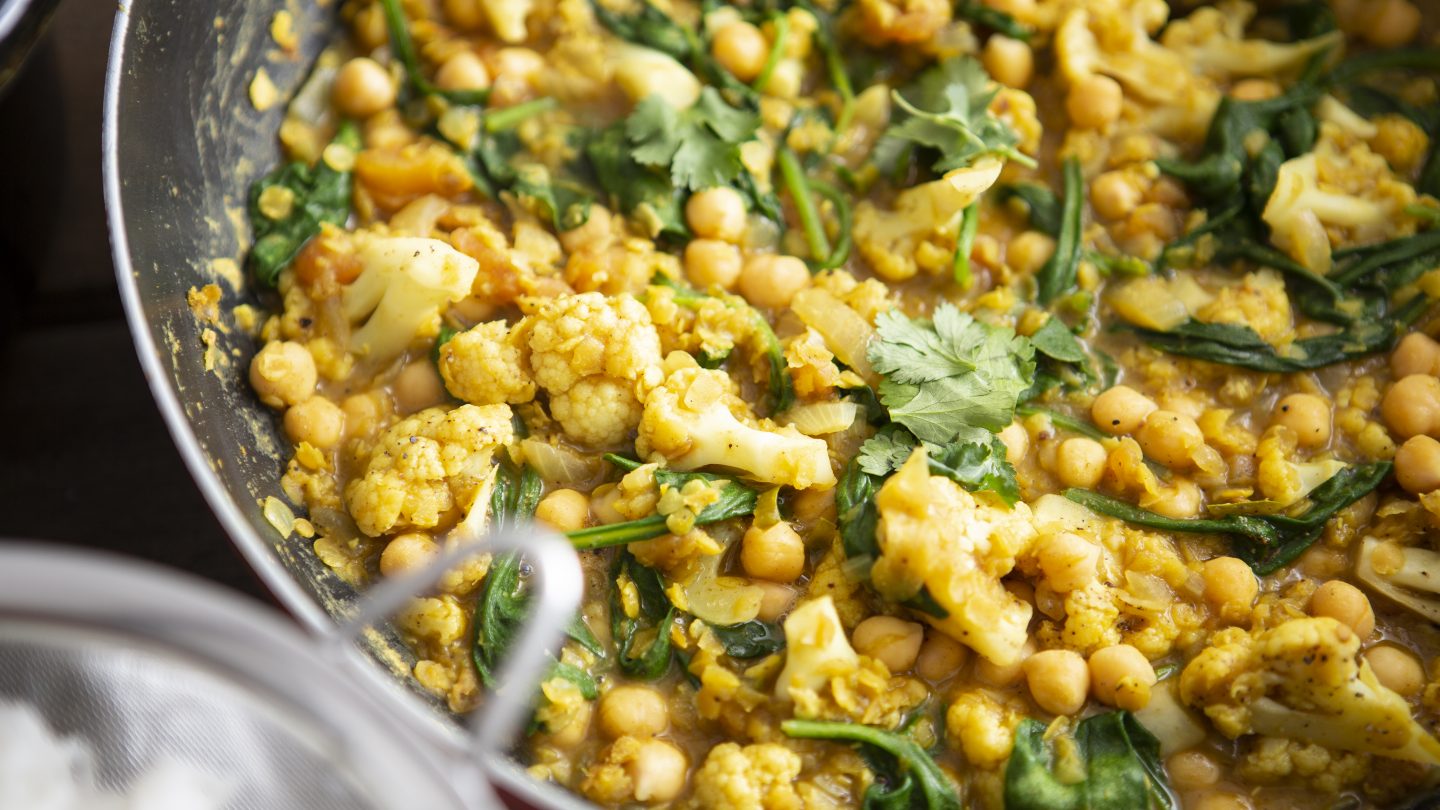 This dhal can be enjoyed alone or as a delicious side dish to a home made curry. Liven it up further with a dollop of coconut yoghurt or some mango chutney. I hope you love this healthy, hearty recipe!
K
X