Also called a Spanish omelette, a Spanish tortilla is a traditional tapas dish you will see time and time again, but being able to make it in your own home in just a few easy steps and only a couple of ingredients, is so worthwhile. You just can't beat it fresh out of the pan, and of course it is naturally gluten free! Shortly after I had mastered this recipe, it became a favourite in our house. I pre-cook the potatoes as it speeds up the whole process up and you don't risk having underdone potato, which can ruin the tortilla! What I love about this dish is it is so versatile, you can throw just about anything in there and it will taste great – peppers, onions, mushrooms, chorizo, you name it!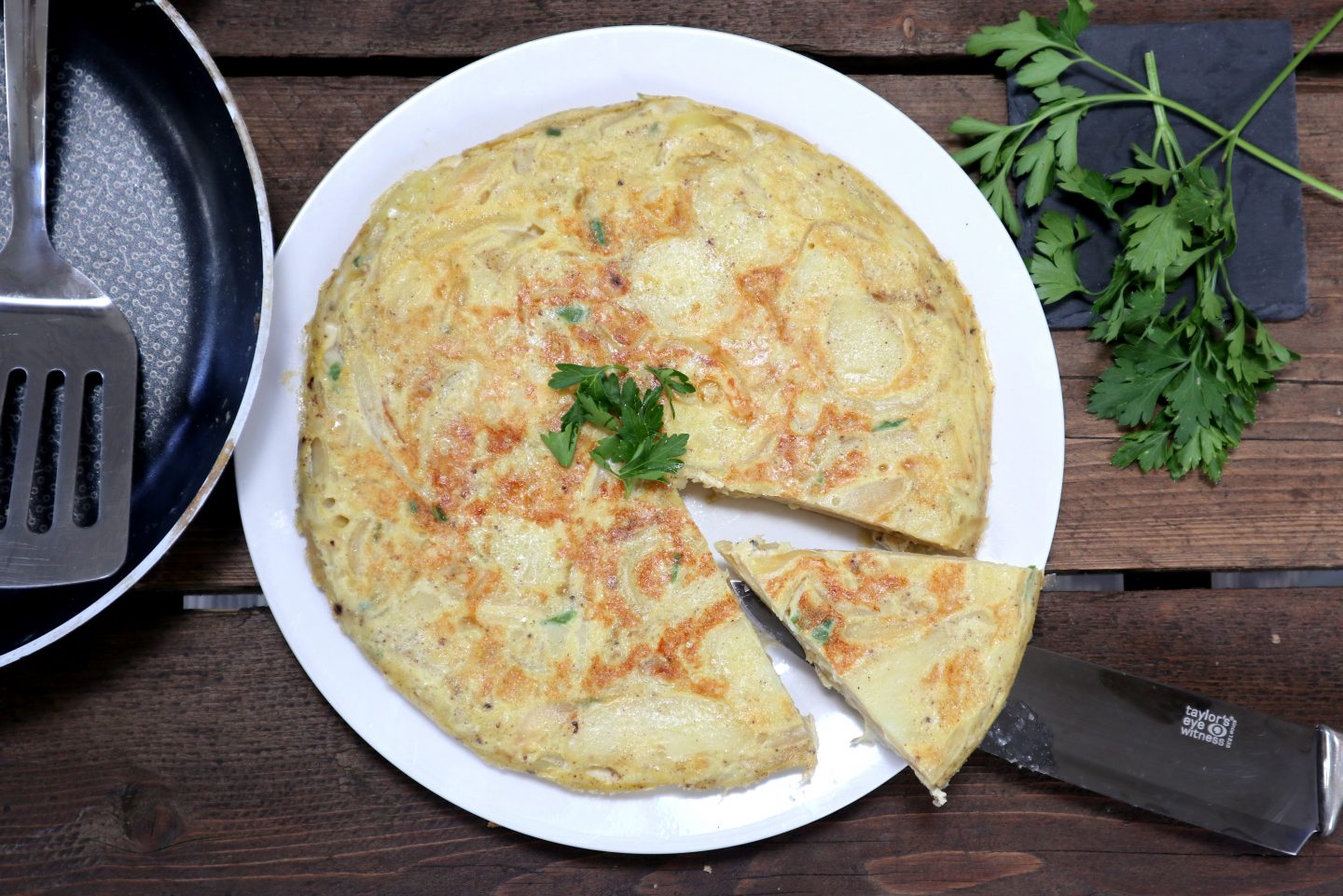 Whip this easy dish up yourself:
INGREDIENTS
6 eggs
3 medium large waxy potatoes
1 green chilli
2 medium white onions
Salt
Pepper
Any additional seasoning you like, I sometimes put in a pinch of cinnamon – trust me it works!
Olive oil
METHOD
Peel and finely slice the potatoes. Boil for 5-10 minutes until softened (but not completely falling apart). Drain and set to one side.
Thinly slice the onion into fine strips and dice (and de-seed the chilli). Throw into a medium sized frying pan with the olive oil and a little seasoning, and soften over a medium heat.
Add in the potato and cook for a further couple of minutes.
Whisk the eggs in a separate bowl and season well and add any other herbs or spices you are using.
When the onion and potato is done, remove from the pan into a new bowl and pour the egg mixture over the top and stir well so the potato and onion is fully coated in egg.
Return back to the pan and set on a low heat to cook for approximately 20 minutes until there is no runny egg visible on the top. When this happens, flip the tortilla out using a plate, before returning it back to the pan so the other side can cook. Cook for a further 5 minutes on the other side.
Garnish with a little fresh flat leaf parsley.
Enjoy!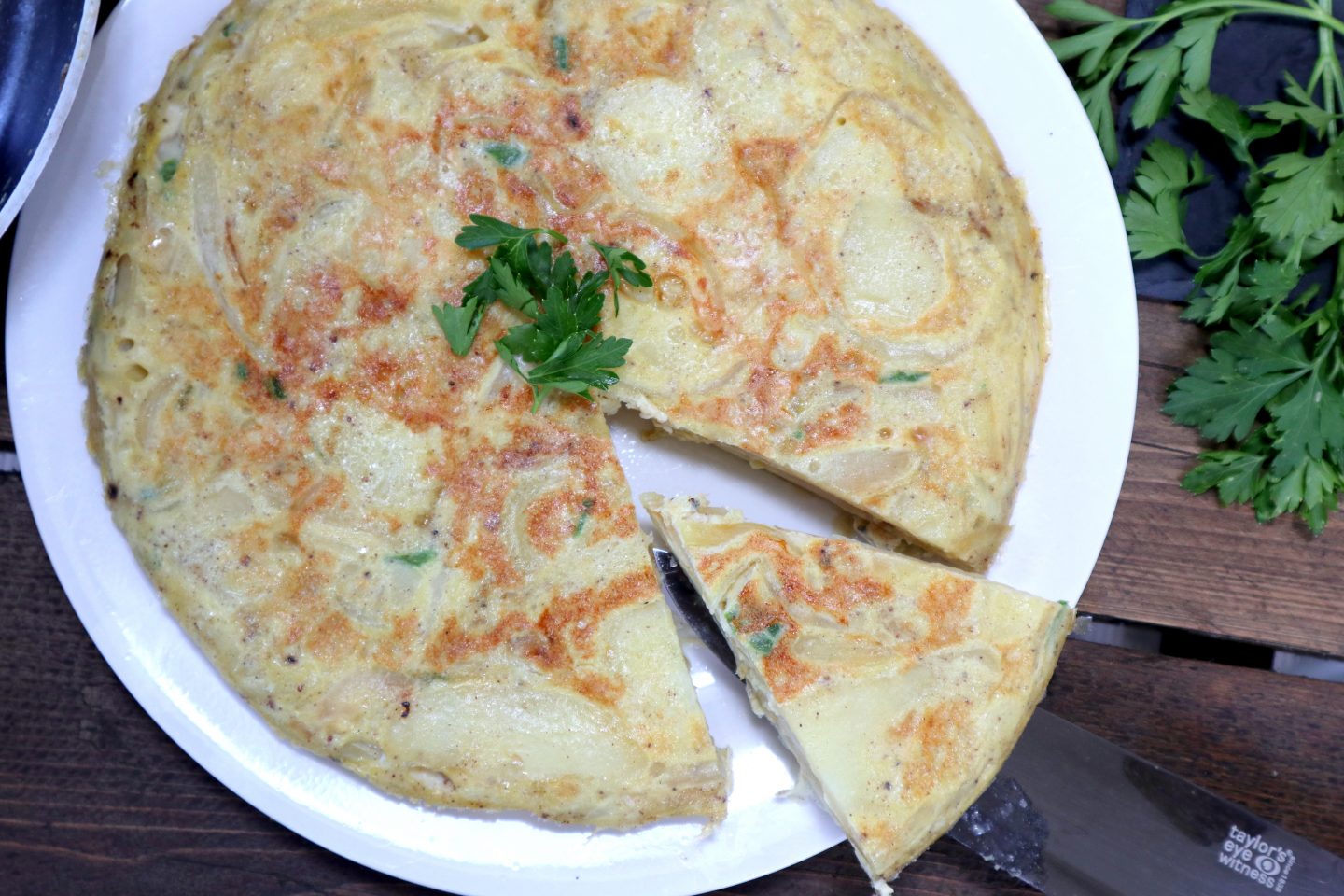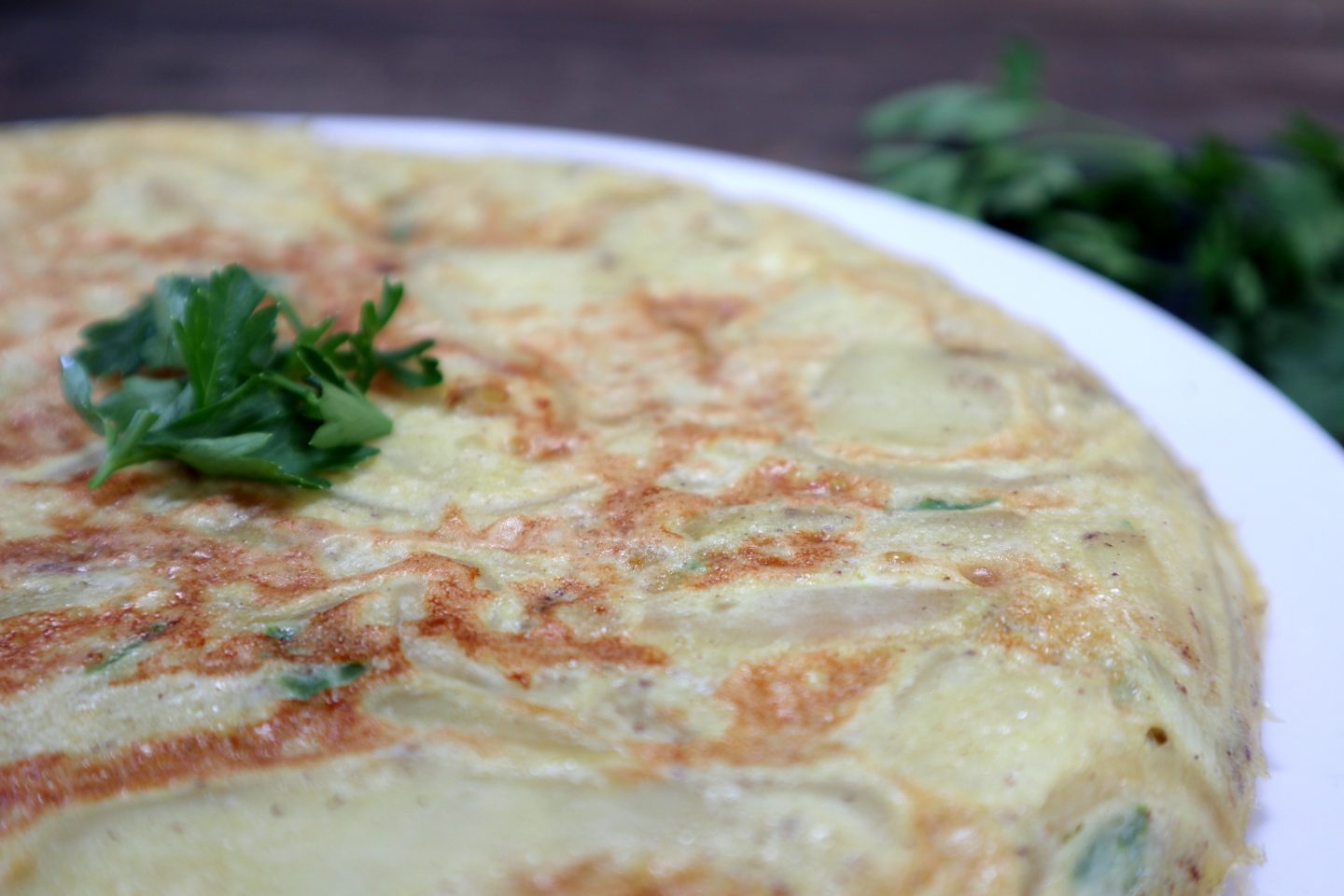 This can be eaten hot or cold and can be reheated in a microwave for a quick snack or lunch. We love this for dinner with some crusty gluten free bread, salad, olives and a little fried chorizo!
Hope you like this recipe!
K
X