I have a lovely easy recipe for a delicious (naturally gluten free) green soup for todays post. This soup is warming and hearty, yet light and very moreish. Perfect for a cold, rainy day –  which we still seem to be having at the moment! This light lunch is super easy to make and totally fool-proof.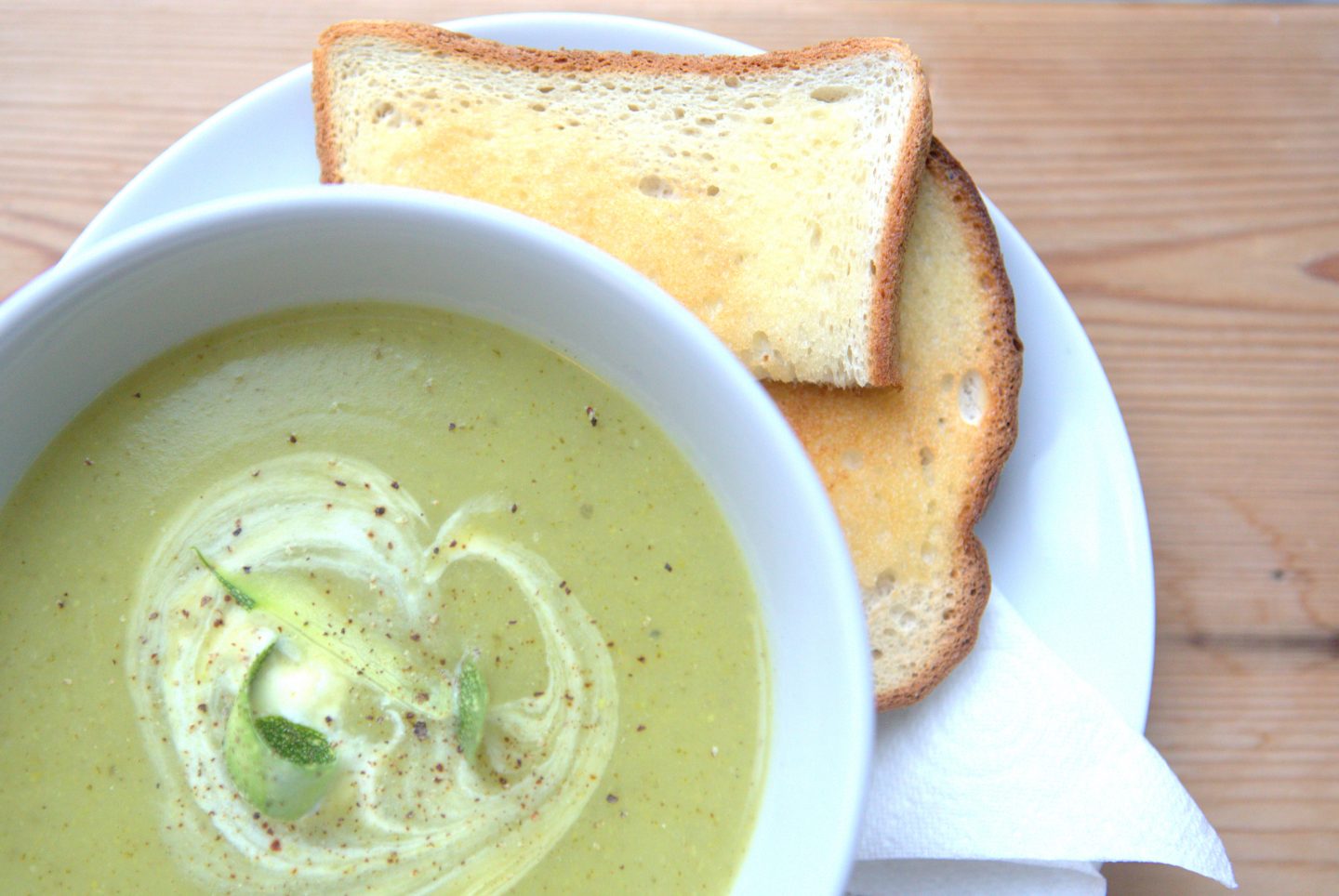 INGREDIENTS
2 courgettes (chopped)
3 large handfuls of peas
4 potatoes (peeled)
1 onion (diced)
1 garlic clove
pinch of celery salt *optional
1-1/2 pints vegetable or chicken stock (enough to cover however much veg you use)
Salt & Pepper
Creme fraiche or cream to serve
METHOD
In a deep sided pan, with a little oil or butter, fry the garlic with the hard vegetables (onion, courgette) until softened.
Add the potatoes and pour in the stock. Let simmer for about 10-15 minutes until the potatoes are soft. Add the seasoning. You can use any you like, but I like to keep it simple with a little celery salt and LOTS of salt and pepper.
Simmer for another half an hour or so. Add the peas and simmer for another ten minutes.
Using a and blender, blend the soup until smooth. Serve warm, with a dollop of the creme fraiche or cream, and a big slice of gluten free bread (of course).
Enjoy!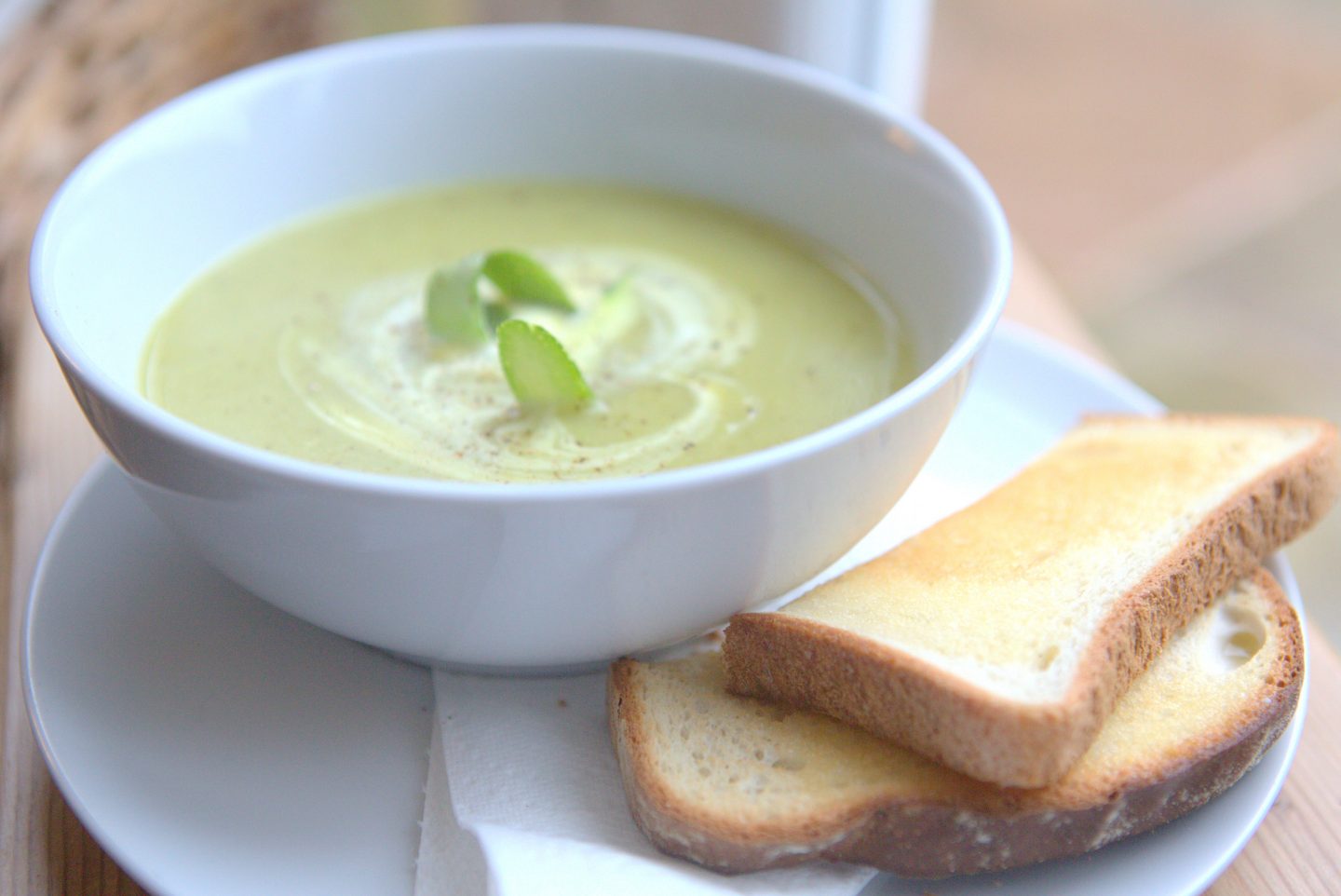 You can change the consistency of the soup to make it thicker (add more potato) or thinner (add more stock / water), whatever you prefer. We found this soup was delicious with a little parmesan cheese grated on top, or a drizzle of olive oil and balsamic. Try it for yourself!
I will be having mine with some Genius or Warburtons gluten free bread! Yum!
K
X