An old fashioned victoria sponge cake is a sure win, not many people will turn it down. Oh and if you didn't tell someone it was gluten free, I am sure they wouldn't know the difference! This sponge is light and very moreish, it doesn't last long in our house. Sometimes you just can't beat a classic!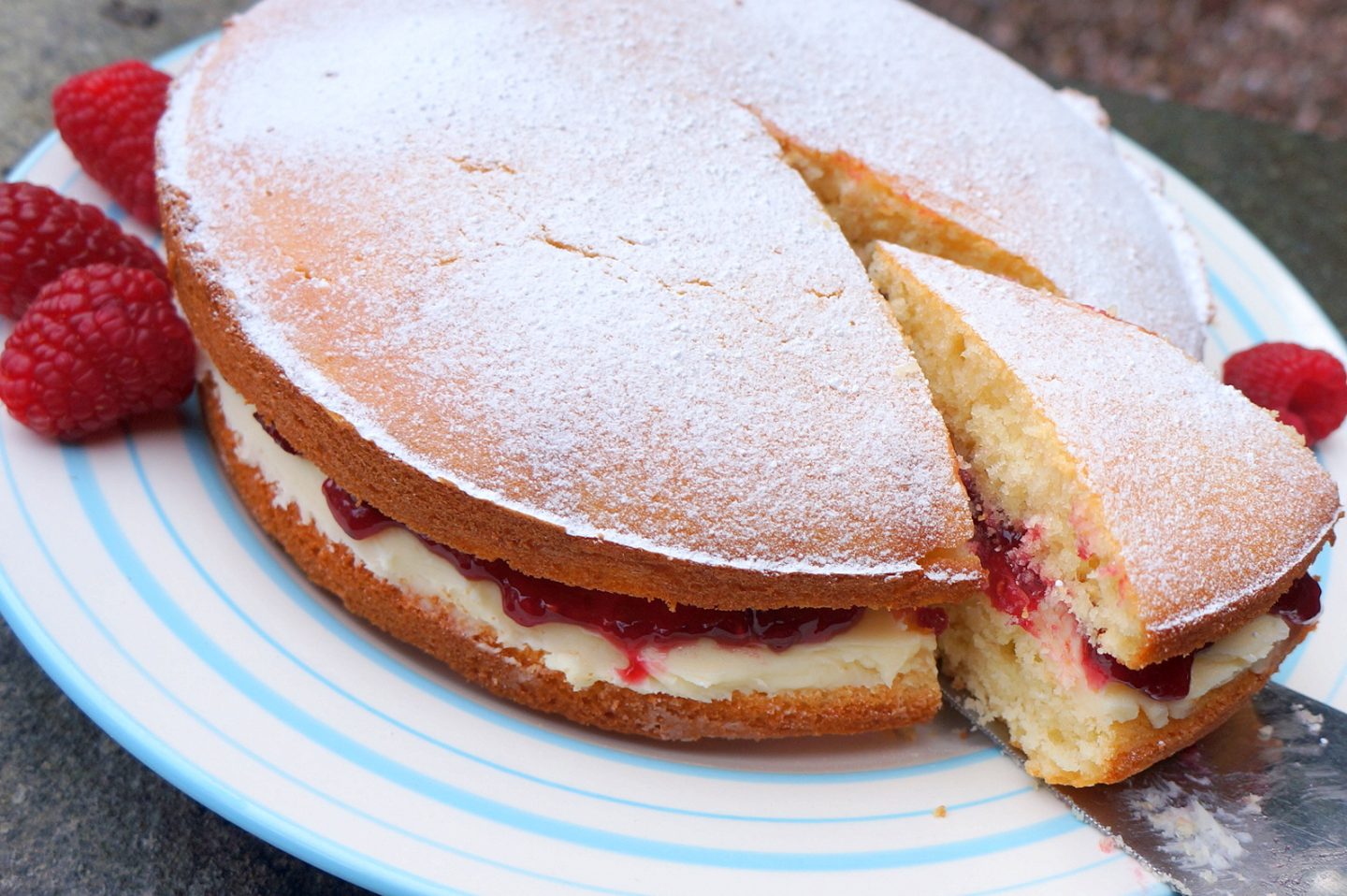 INGREDIENTS
150g / 5oz butter
150g / 5oz caster sugar
200g / 7oz gluten free self raising flour (I am using Doves Farm)
40g / 1oz ground almonds
1 teaspoon baking powder
3 eggs (medium)
1 teaspoon vanilla extract
1 tablespoon natural yoghurt
METHOD
1.       Preheat the oven to 180C, Gas Mark 4. Grease and line two sandwich tins. I use ones with pop out bases as it makes the sponge much easier to remove from the tins later on.
2.       Cream together the butter and the sugar with an electric whisk until light and fluffy (you can do this by hand but it will take longer).
3.       Whisk the eggs and vanilla extract together in a separate bowl before gradually incorporating them into the butter / sugar mixture. Adding just a little at a time will prevent the mixture from curdling.
4.       Mix together the flour, almonds and baking powder. Mix the dry ingredients in until everything is well combined. Add the natural yoghurt and mix again so you have a smooth cake batter.
5.       Split the mixture in half and fill the two cake tins. Even out the tops so they are as flat as possible.
6.       Bake for 15-20 mins until the sponges are turning golden on the top. To test the cakes are done, stick a skewer through the sponge… if it comes out clean, it is done.
7.       Turn the cakes out onto a wire rack to cool. Meanwhile make the icing by whisking the butter until smooth and turning whiter in colour, then gradually sift in the icing sugar. Add more icing sugar or water to adjust the consistency (you want it fairly thick so it won't run out).
8.       Once completely cool, add a layer of the butter cream followed by a layer of raspberry jam (you can make your own or use store bought) to the flat side of one of the sponges.
9.       Sandwich the other sponge on top and dust with icing sugar.
10.   Enjoy!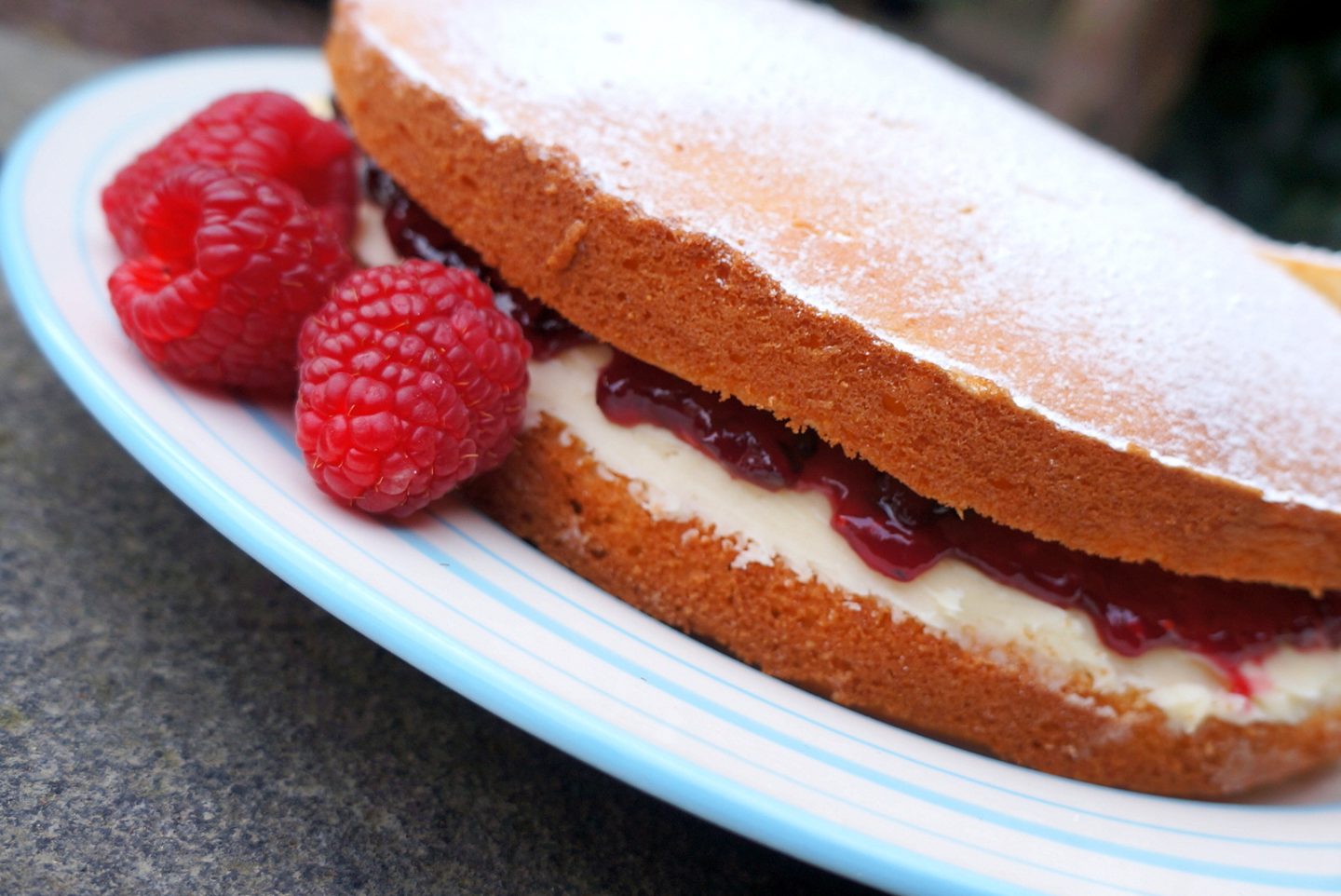 Perfect for afternoon tea, this cake goes great alongside a cup of PG tips!
Hope you like this one!
K
X