Who doesn't love a good, home cooked meatball?! Made gluten free of course & covered in homemade tomato sauce, thrown into a gluten free sub with cheese… it's a coeliac friendly lunchtime winner! What I love about this meatball recipe is you can also throw it over spaghetti and it is guaranteed to be truly delicious.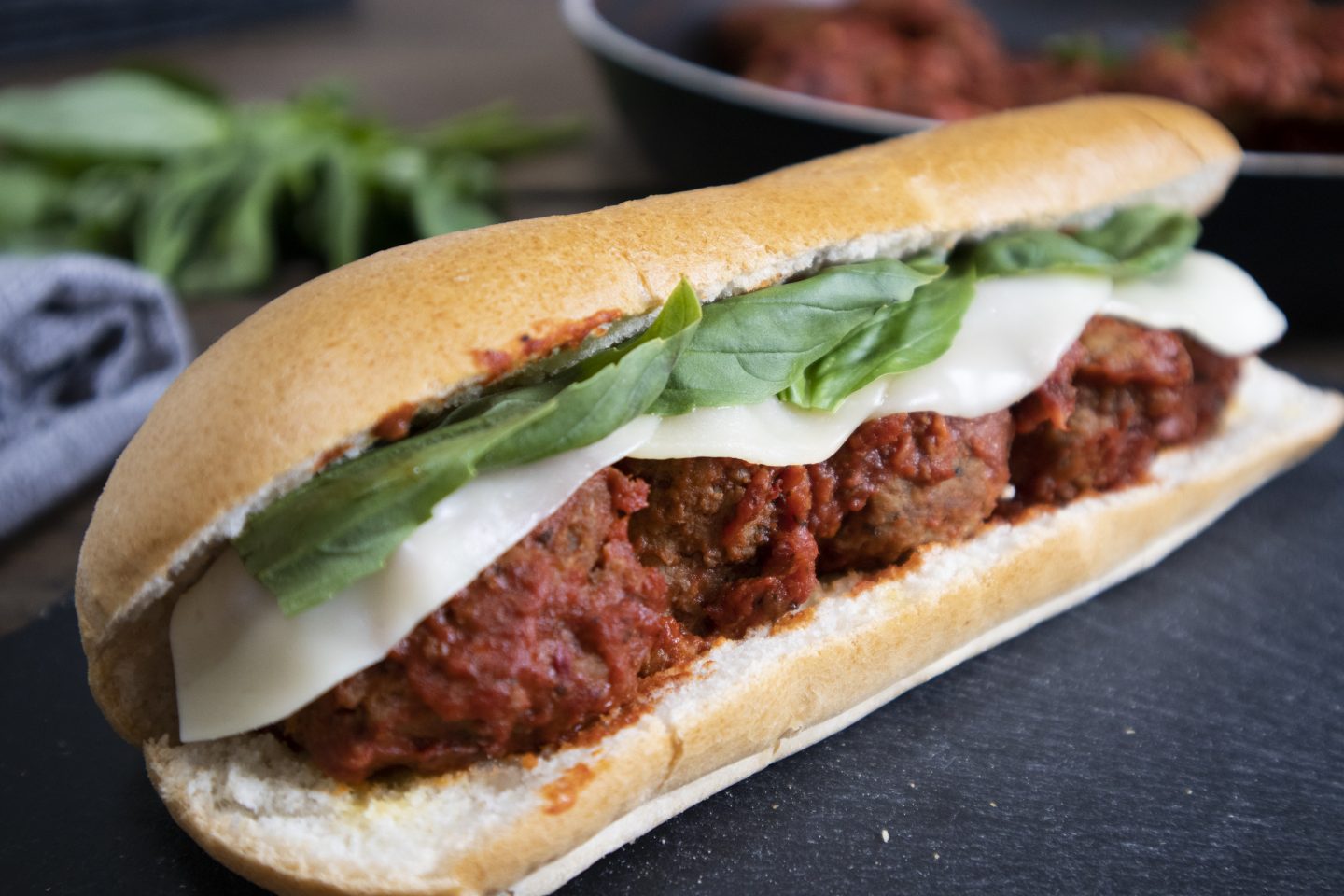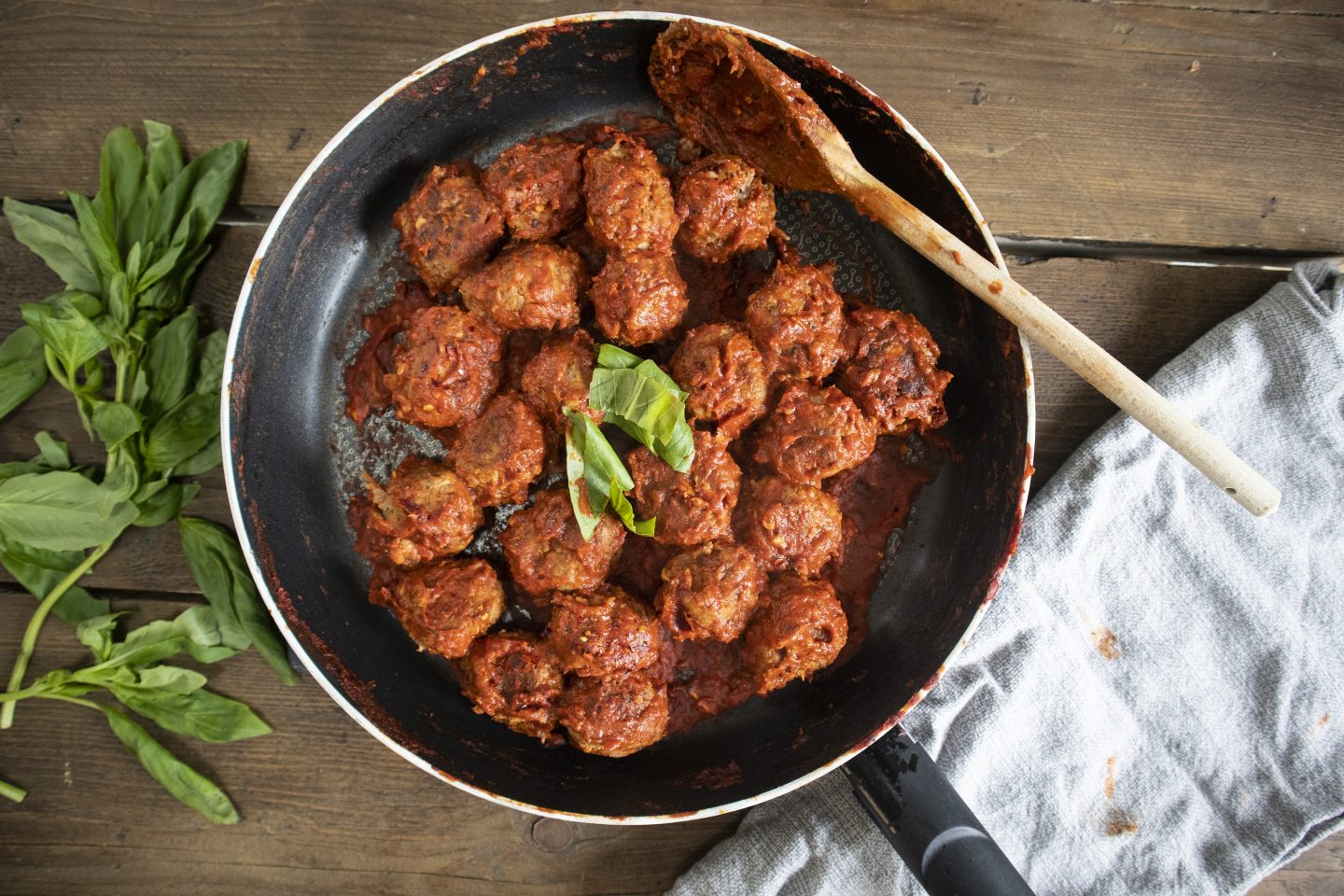 INGREDIENTS
For the meatballs:
300g lean beef mince
50g gluten free breadcrumbs (approx 2 slices of GF bread blitzed in a food processor, I am using Genius)
1 egg (beaten)
Salt & pepper
2 garlic cloves (crushed)
1 tsp parsley (fresh or dried)
1 small onion (finely diced)
Approx 2 tbsps (or more as required) of gluten free plain flour (I am using Doves Farm)
1 tbsp of olive oil for cooking
For the sauce:
Splash of olive oil
1 can / pack of tomato passata
Splash of hot water (to loosen)
1 garlic clove (crushed)
1 tsp dried basil
1 tsp dried oregano
1 tsp of tomato puree
1 tsp of chilli flakes
1/2 a tsp of sugar
Salt & pepper
Splash of red wine *optional
To serve:
Sliced or grated mozzarella
Gluten free sub rolls (I am using the Made Without Wheat range from M&S)
Fresh basil leaves
METHOD
Preheat the oven to 200C / Gas Mark 6.
Finely dice the onion. In a bowl (using your hands if need be) combine the mince meat, onion, breadcrumbs, crushed garlic, egg, herbs and generous amounts of salt & pepper. The mixture will be sticky. Add flour until the mixture can start to come together in balls. I make my meatballs about the size of a golf-ball.
Spread the meatballs evenly in a roasting tin (with a splash of oil) and put in the preheated oven for 25-30 minutes until brown all over & cooked through.
While the meatballs are cooking, make the sauce in a pan over a medium heat. Add the olive oil, crushed garlic and dried herbs, and fry for 30 seconds – 1 minute until fragrant. Add the passata and stir. Next, add the chilli flakes, water, sugar, tomato puree, wine (if using) and a good helping of salt and pepper. Allow to simmer down for 10 minutes over a medium / low heat.
Once the meatballs are done, remove them from the oven and add them to the sauce. Allow to simmer for another 5-10 minutes.
Serve on your gluten free sub roll, add cheese on top (I put mine under the grill to allow the cheese to begin to melt) and finish with the fresh basil.
Serve & enjoy!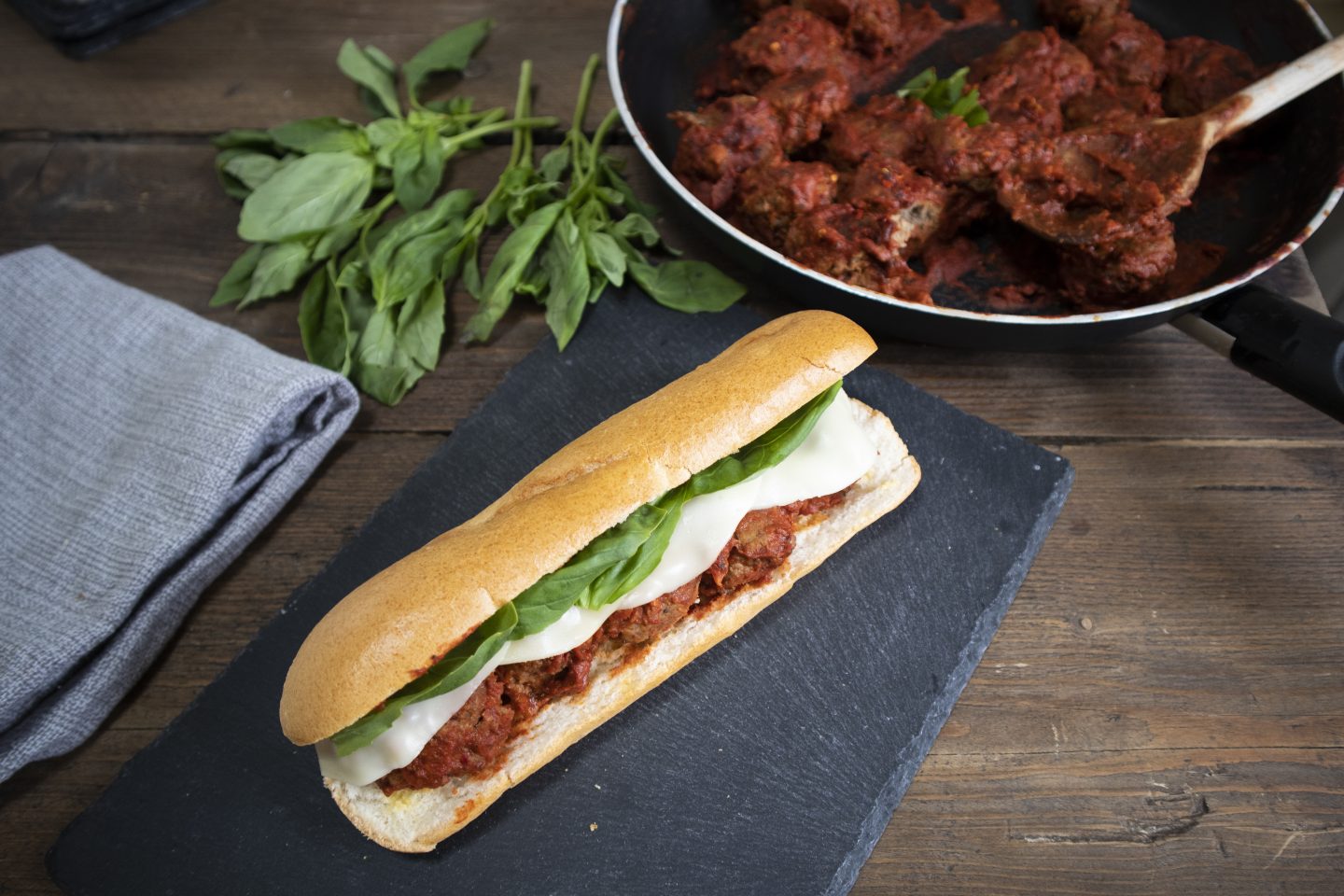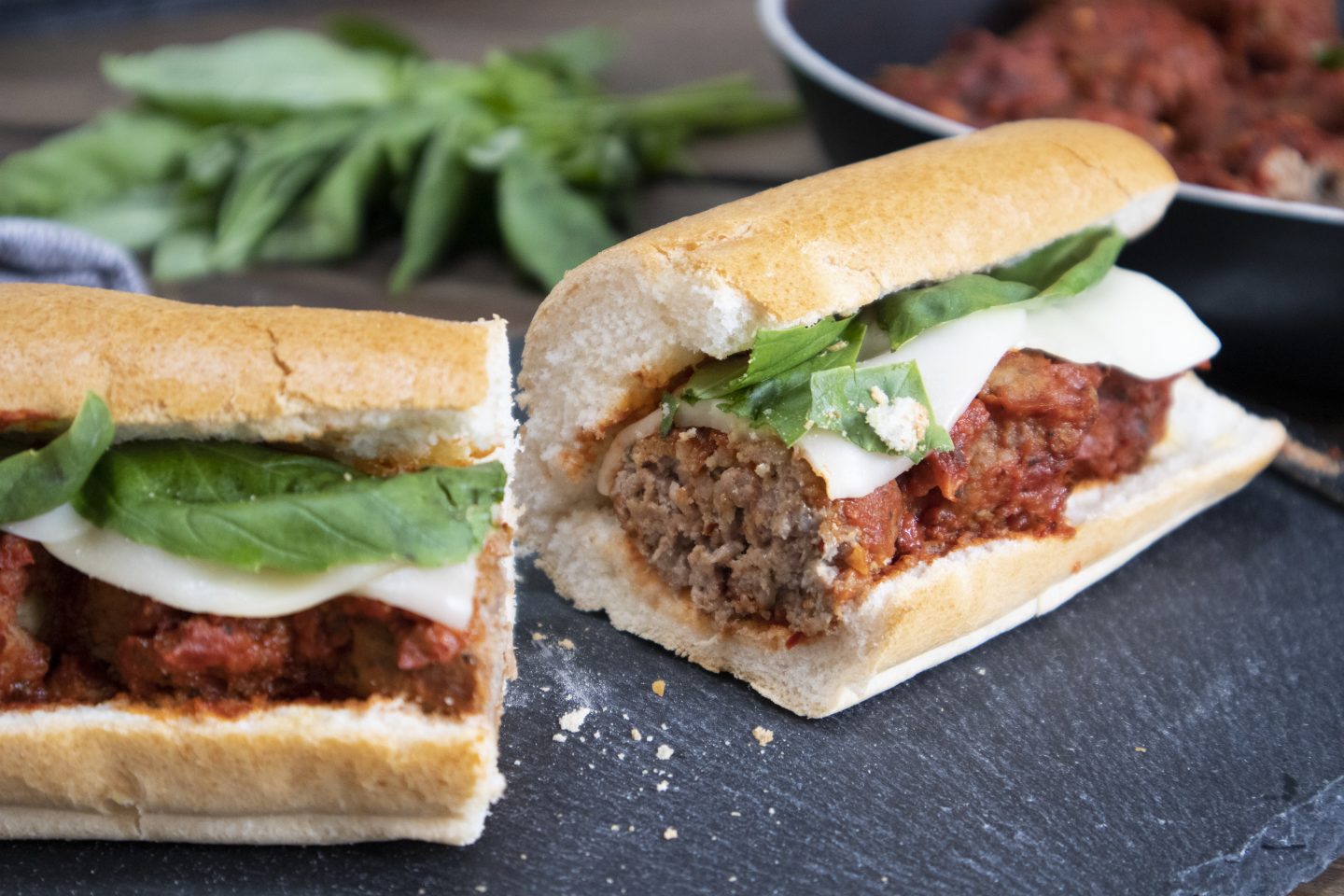 I hope you like this recipe! Let me know what you would like to see next!
K
X