Chinese peking duck is a classic, the flavours are like no other. When I became gluten free I didn't even bother to try and find any alternatives, I just accepted I wasn't going to get to eat it again. However my friends, do not give up hope! This easy, coeliac friendly recipe will allow you to create the delicious dish we all know and love, in your own home. This gluten free version satisfies the craving and makes a great dish for sharing with friends. Wrapped in lettuce as opposed to pancakes, this is a healthier, lighter version of the old classic – with all the same flavours we have been dreaming of!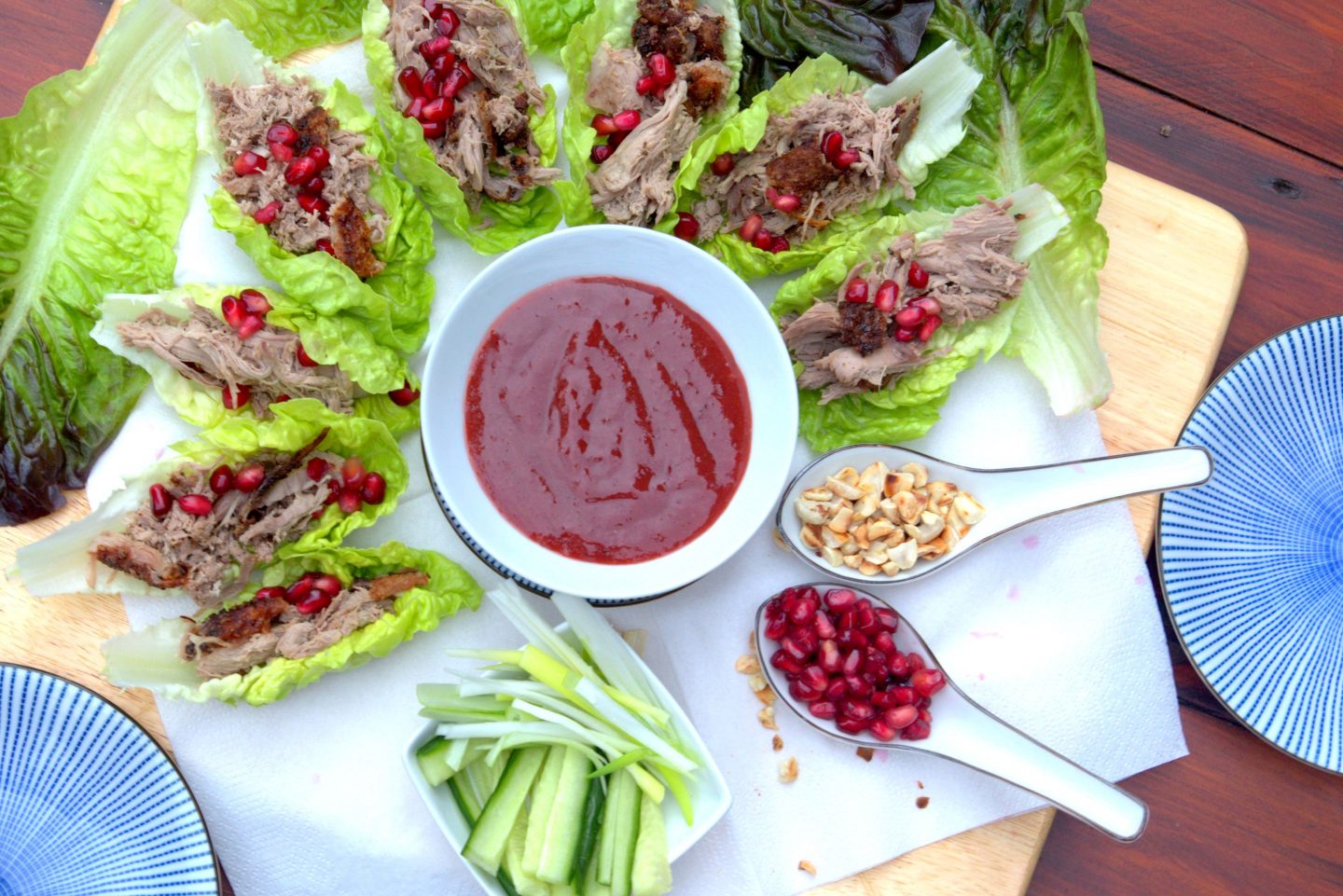 INGREDIENTS
Duck (I used a crown – which serves approx 2-3 people)
Five spice (if you cant find this in store, you can make your own blend – see HERE)
Salt
Pepper
A piece of ginger
For the plum sauce:
10-12 ripe plums
5 tablespoons sugar
Pinch 5 spice
2 tablespoons gluten free soy sauce
A splash of water
Seasoning
To serve:
Gem lettuce leaves
1 pack of spring onions
1/2 cucumber
Pomegranate seeds
Chopped / crushed peanuts
METHOD
Preheat the oven to 170°C gas mark 3.
Prep the duck. Score the fat in a crosshatch pattern across the top. Peel the piece of ginger and rub it all over the meat before placing it inside to release additional flavour while cooking. Rub the duck top and bottom with a generous amount of salt and a couple of tablespoons of five spice.
Put in a roasting pan (ideally on an elevated rack in the pan, or you will have to remove the fat collecting at the bottom once or twice during cooking) and pop in the oven for approx 2 hours.
After 2 hours, turn the oven up to 200°C and cook for a further 20-30mins to get the meat extra crispy.
While the meat is cooking, make the plum sauce. Remove any stones from the plums, add to a pan with the sugar, five spice (a pinch or so), GF soy sauce and a splash of water. Bring to the boil until it reduces down to a thick, pulpy sauce. I used a hand blender to create a smooth texture, but you can leave it thicker if you prefer.
Rinse and pull apart the gem lettuces into boat shapes, ready to fill with meat. Slice the cucumber and spring onions into strips.
Remove the duck from the oven once it is done. Let it cool slightly before shredding off the meat by pulling it apart with with 2 forks.
Put the meat into the lettuce 'boats' and top with pomegranate seeds, the spring onions, cucumber, crushed peanuts if you wish and a dollop of plum sauce.
Enjoy!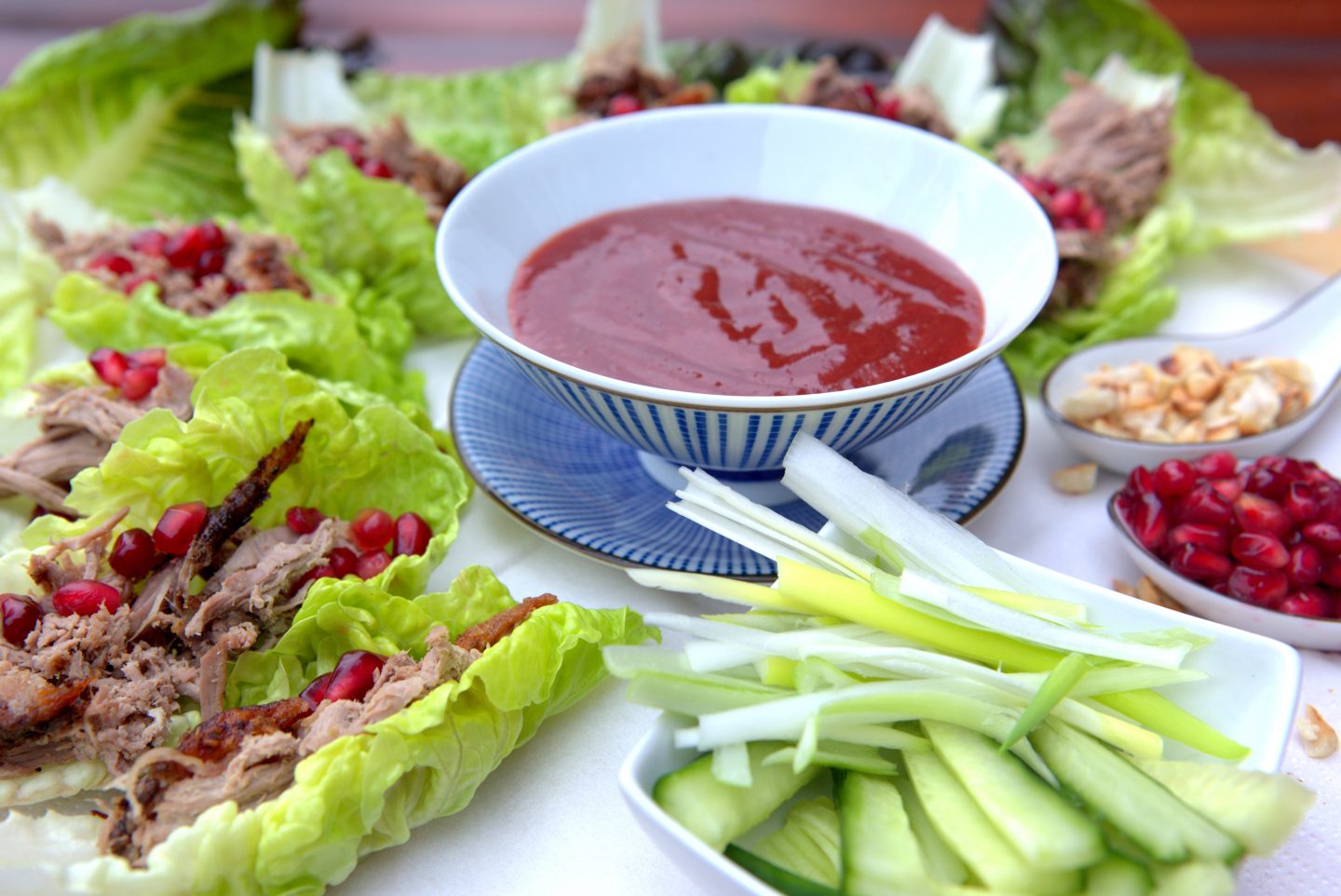 I hope you love this one! I know I will be cooking it for my family time and time again!
K
X